Fischl Dental Associates, P.C.
636 Church St., 200W
Evanston, IL 60201
847-864-0822
At Fischl Dental Associates, we strive to deliver excellent dental care by getting to know you personally, assessing and educating you about your present dental health and customizing our care.
We believe thorough, comprehensive exams build the foundation for helping you make healthy choices that can last a lifetime. We provide highly individualized care, addressing the issues that are important to you and working at your pace.
We incorporate the latest proven technologies and we take pride in seeking out the finest continuing education available. Our overlying goal is to see that each person we serve is better for having spent time with us.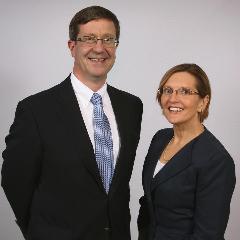 Paul L. Fischl, D.D.S. and Marie Bradley Fischl, D.D.S.